Our Mission
Through a holistic community engagement process, we create vibrant neighborhood spaces and healthy outdoor environments for people of all ages to play, learn, and develop a relationship with the world around them.
About Rooted in Place
Rooted In Place Landscape Architecture and Consulting, specializes in creating neighborhood public spaces and dynamic outdoor learning environments for children of all ages to play, learn, and develop a relationship with nature.
We provide programming, facilitation, and design for outdoor environments, with a focus on connecting users to the natural world. From concept to construction Rooted In Place is part of the entire process, ensuring the highest quality projects that support the vision of the client.
We take a unique approach to all of our projects through a holistic community engagement and place making process. Each project responds to its own distinctive sense of place (ecology, culture, history) and its users. From community workshops, to community build events; Rooted In Place embraces a strategic design process, bringing each project to fruition from an idea to a reality.
Collaboration is weaved into every project at Rooted In Place. Whether working with other design professionals, clients, contractors, or community stakeholders and user groups, each project encourages cross-sector collaboration, which ensures the best ideas are heard, all needs are met and a sense of ownership is developed.
Services
Planning & Design

Construction Documentation

Construction Administration

Community Build(ing)

Design Consultations

Project Management

Facilitation & Engagement

Workshops & Charettes

Training & Speaking Engagements

Vision Planning
The Rooted in Place Team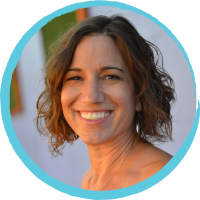 Founder: Ilisa Goldman, RLA, MLA, ASLA
Rooted In Place Landscape Architecture and Consulting was founded by Ilisa Goldman, with the goal of bringing dynamic, healthy outdoor spaces to schools and communities. In her work, she seeks to connect users to the world around them, embracing local ecology, history and culture.
Ilisa has spent over 13 years working in the field of Landscape Architecture. Embracing her passions for design and the environment, Goldman's works focuses on the needs of children, which includes education, mental and physical health, and age appropriate design. Goldman is a local leader in the 'Children and Nature' movement, helping to educate the design community and raise awareness of the benefits of designing and developing outdoor spaces to enhance children's nature experiences.
Using design as a means for social change, much of Goldman's practice is dedicated to helping communities improve and transform their neighborhood spaces. Approachable and friendly, Goldman is a skilled presenter and facilitator having the rare ability to translate difficult concepts into language that community members and those outside of her profession can understand.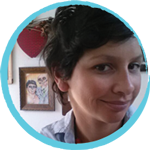 Kasi Schnell, MLA, ASLA
Kasi Schnell has cultivated a career path focusing on activating people, activating spaces and activating change. She is inspired by the change she sees when people become empowered and understand they are able to create art, cultivate space and be a community leader. Her background and experience in natural building, permaculture and green building has provided Kasi with an onslaught of skills atypical of most landscape architects. It was her experience with building straw bale homes and designing and implementing urban farms that led her to a career in landscape architecture where she felt her activist energy could help transform communities and cities.
While earning her MLA, Kasi saw first-hand how landscape architecture helps bridge the gaps between city planning, community engagement and environmental justice. She focuses her efforts on building healthy communities and re-claiming public open spaces that are often under-used and under-valued. She thrives on collaboration and enjoys working with a wide variety of artists, designers, makers, activists and forward thinkers.
Kasi is a fellow of the San Diego Fellows Gathering Place program and lends her skill of project management to lead artists and community members from design concept though construction. She continues her education in permaculture design and takes her role as an environmental steward very seriously. In addition, she advocates for policy change and accessibility of healthy food for all by volunteering her time with the San Diego Food System Alliance Urban Agriculture working group.
[/fusion_builder_row]